Student Council
Student voice is an important aspect of our school as we aim to ensure children continue to have a say about their education and future. We have student council representatives from Year 1 to Year 6 who have an important role in representing the views and concerns of their peers. The council members meet throughout the term to discuss their new ideas, share their concerns and support the senior leadership team in improving the school.
We see the student council as an excellent opportunity for personal development specifically in the areas of leadership, public speaking and working with the local community. This is why our Student Council has a Chair, Vice Chair, Secretary and Newsletter Editing team.
Our student council members have a unique role within the school. They support the leadership team with the appointments of staff members, they engage in community projects and they represent the school in wider community discussions including a visit to parliament at the end of the year.
School Council 2023-2024
Our 2023-2024 Student Council are .....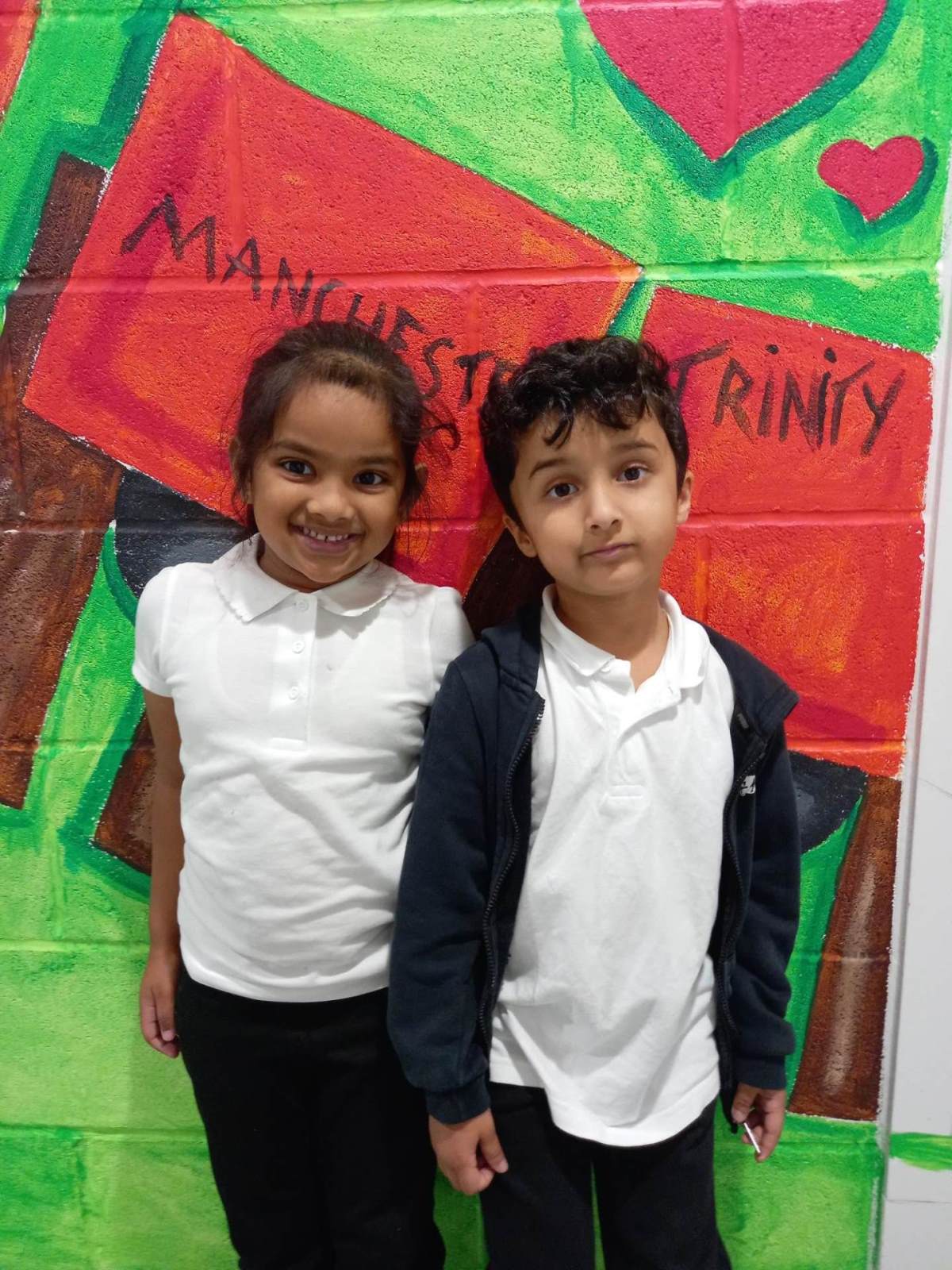 Year 1
Year 2
Year 3
Year 4
Year 5
Year 6
We have lots of exciting plans for this year. Please take a look below at our first project!
Social Enterprise Scheme
One of our main projects for this year is to work with the Social Enterprise Scheme on creating an opportunity to become social entrepreneurs. We will be working on a way to generate income through tackling either an environmental or social issue that our community is facing.
We started with a workshop where we looked at the sorts of issues facing our local and global community.
We then followed this up with a further workshop where we looked at how we might market and sell our idea to other people in our community. We even held a 'Dragon's Den' where we tried to sell our product to others - there are definitely some budding entrepreneurs amongst us!
Our next step is to make a final decision on what we would like to do and decide how we can involve the community.
School Council 2022-2023
Our 2022 - 2023 Student Council team!
This term, we were fortunate to have the Black Curriculum come in and deliver a workshop on colonialism. The children were impressive in how they articulated their thoughts and opinions on this historical matter. The children's views and questions were collated and put together by a live artist.
Have a look at the final version below.
Community service - Food donations
Last term, we asked for children, families and friends of Eastbury to donate food in our bid to support the Barking Food Bank. Thanks to the giving nature of our communities, we were able to deliver this food to the food bank who were more than grateful.
Parliament Week - Get into voting
This week we looked at the importance of democracy and why it's important for people to exercise their rights to vote. We used this as an opportunity to appoint our Chair, Vice Chair, Secretary & Editor who did exceptionally well to deliver a speech for why they were the best candidates for the role.