Project Based Learning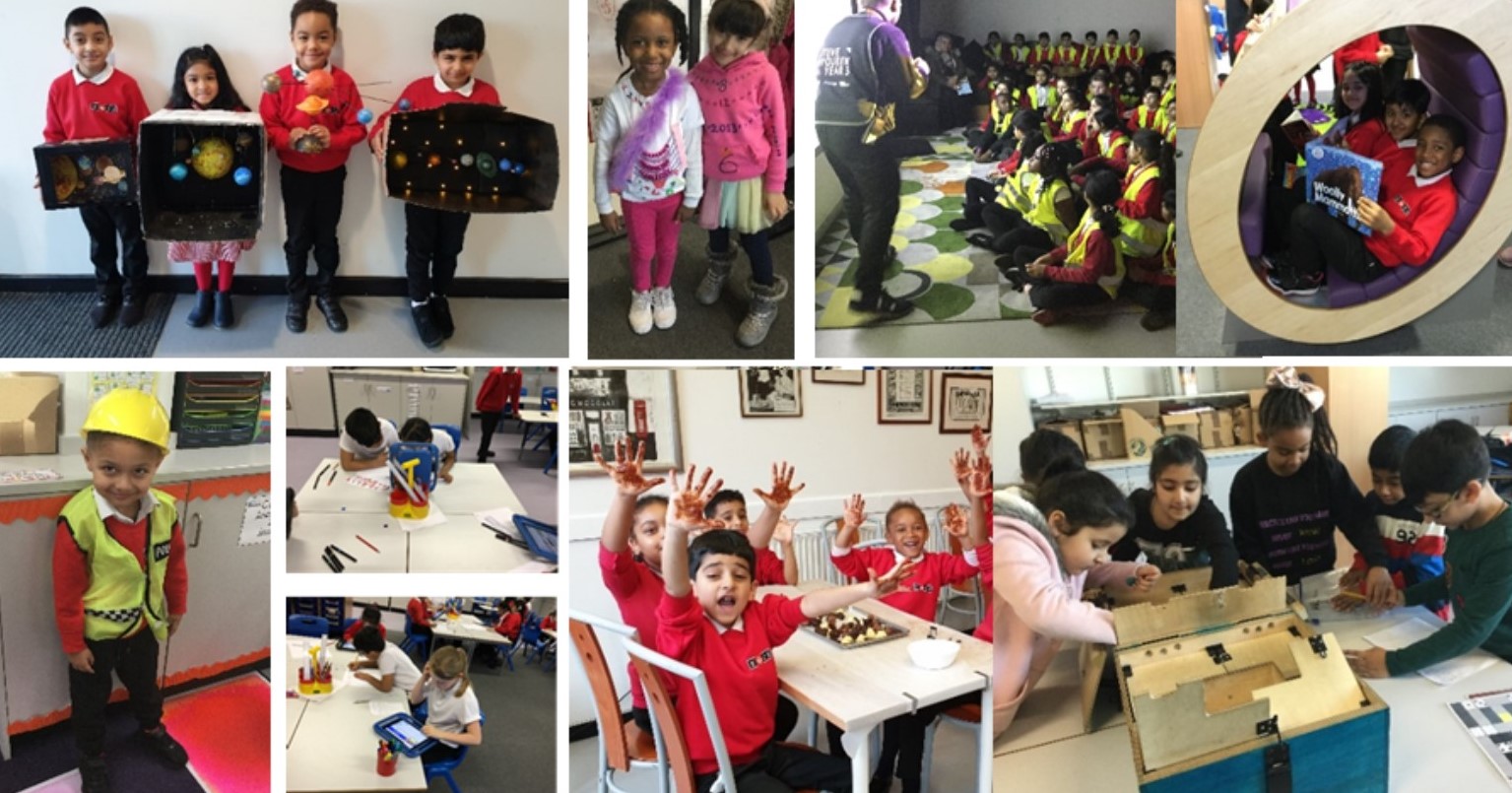 At Eastbury Community Primary School, we aim to provide a broad and balanced curriculum, built around the 2014 National Curriculum, which meet the needs of all our children.
Our children have opportunities to experience all the areas of the National Curriculum through creative cross-curricular topic work known as 'Project Based Learning (PBL)'. PBL is underpinned by a set of principles for the way things are taught and learnt in our schools. Through PBL, children are encouraged to take responsibility for their own learning.
Creativity and imagination are at the core of our teaching. Our aim is to encourage children to become independent learners with positive attitudes to learning in whole class lessons, in groups and when working independently.
Children at Eastbury Community Primary School experience all areas of the National Curriculum through our PBL, here, the children learn through themed topics which thread their learning together and create a depth of learning. We believe in pupil choice and pupil voice. Our thematic approach engages all learners by delivering learning which interests the children.
Educational trips and visitors extend the children's understanding of the themes we teach. Through the provision of a broad and balanced curriculum, we recognise individual talents and interests, whilst developing their knowledge, understanding and skills in all subjects as they progress through the school.