Spanish
BIENVENIDOS A ESPAÑOL
Intent
Learning a foreign language, like the Spanish taught at Eastbury Community School, breaks free from insularity and offers a vital gateway to other cultures, expanding experiences and aspirations. A top-tier languages education, provided by our native Spanish teacher, not only nurtures pupils' curiosity about the peoples and cultures of Spanish-speaking countries but also deepens their global understanding.
At Eastbury Community School, our teaching ignites a passion for words and the intricacies of language, empowering pupils to articulate their ideas and feelings in Spanish. They're well-prepared to understand and interact with native speakers, both verbally and in written form, and to confidently communicate in real-world scenarios. Our curriculum is structured to give pupils the means to interact for practical reasons globally and to appreciate renowned literature in its native tongue.
Through our Modern Foreign Languages (MFL) curriculum, pupils are given prime opportunities to flourish in Modern Foreign Languages, extending their horizons. We inspire our pupils to emerge as global citizens, prospering in diverse cultures and communities. Studying Spanish offers an enriching educational, social, and cultural journey, establishing a base for advanced language studies post-KS2 and preparing pupils for global careers and education. We understand the importance of mastering a language in shaping future career paths and personal goals.
Prioritising precise grammar, pronunciation, and spelling, our pupils are taught to autonomously use their Spanish proficiency both within academic lessons and outside the academic setting. We set high expectations for our pupils, ensuring their competence in interpreting both spoken and written Spanish accurately, and in crafting appropriate responses using the insights and techniques absorbed from our curriculum. Our paramount goal is for our pupils to wholeheartedly engage with Spanish culture and language, becoming skilled communicators across diverse platform.
Key Stage 1
At KS1, when the teaching of foreign languages is non-statutory, any opportunities for positive learning experiences of additional languages, through song, rhymes, poems and/or word games, are encouraged, particularly when these may enable learners from a variety of backgrounds to share their cultural and/or linguistic heritage with their peers in the classroom. Early exposure to other languages is likely to stimulate curiosity and interest in the wider world.

Key Stages 2 and 3
The statutory phase of language learning comprises the seven years of KS2 and KS3. Eastbury Community School is committed to fulfil the aims and deliver the learning outcomes of the National Curriculum Languages programmes of study for both key stages. In brief, these are to ensure that all pupils at KS2:
develop their interest in the language(s) and culture(s) of other countries.
develop their practical communication skills by understanding and responding to both spoken and written language.
make substantial progress in one language (although they may have additional opportunities to learn more than one language).
understand basic grammar appropriate to the language studied.
have a solid foundation for further language study at KS3, where possible in the same language that will be studied at KS3.
Implementation
At Eastbury Community School we focus on four different skills which help to develop categories of language: listening, speaking, reading and writing by giving pupils opportunities to practice each skills throughout every lesson. To ensure that we give our pupils the very best opportunity to succeed within Spanish we teach weekly Spanish lessons for 45 minutes a week to all KS2 pupils. During their weekly lessons, the pupils enjoy exciting and engaging lessons which follow our Spanish Curriculum which has been carefully sequenced to ensure that all pupils acquire the skills and knowledge within Spanish, as well as plenty of opportunities for rehearsal and practise. Our pupils are provided with the opportunity to learn conversational Spanish, phrases, greetings, grammar and many more exciting topics.
We are very proud to offer additional Spanish enrichment to all of our pupils as we value the importance of learning a new language. Therefore, we provide our KS1 pupils with the opportunity to learn Spanish within our after-school club where pupils sing songs, playing games and have fun! Our native Spanish teacher also records weekly videos to be watched during assembly time, where children learn new words and practice them by reading fairy tales and singing songs. These videos help to engage and encourage our pupils in EYFS and KS1 to learn Spanish! Pupils are also provided with additional opportunities for practise and rehearsal through Spanish home learning.
"The teaching should enable pupils to express their ideas and thoughts in another language and to understand and respond to its speakers, both in speech and in writing. It should also provide opportunities for them to communicate for practical purposes, learn new ways of thinking and read great literature in the original language. Language teaching should provide the foundation for learning further languages, equipping pupils to study and work in other countries."
Department for Education
How is the curriculum sequenced?
We teach three core strands of essential knowledge:
Phonics – the key components of the sound-writing relationship
Vocabulary – a set of the most frequently used words
Grammar – the essential building blocks required to create simple sentences independently (including gender of nouns, singular and plural forms, adjectives (place and agreement), and the conjugation of key verbs)
Our Spanish curriculum is designed to enable our children to:
Develop linguistic and communicative competence.
Extend their knowledge of how language works.
Explore similarities and differences between Spanish any heritage languages our children have, and English.
The teaching of a foreign language to every child in KS2 is a statutory requirement, as set out in the National Curriculum Programmes of Study (2014).

In line with the NC PoS, our children learn to:
Listen and show understanding by joining in and responding
Link the sound, spelling and meaning of words
Read aloud with accurate pronunciation
Read and show understanding of phrases and simple texts
Speak in sentences
Describe people, places, things in speech and writing
Ask and answer questions
Express opinions
Write phrases from memory
Adapt phrases to create new sentences
Use a dictionary
Our children also learn key cultural and country-specific knowledge. For example, by the end of KS2, our children:
can name and locate on a map the countries where Spanish is spoken.
know the key geographical features of Spain including continent, surrounding seas and oceans, main mountains and rivers, capital city.
know the name and some detail about at least one festival or tradition from Spain.
know at least one typical food from Spain.
How are you building on prior knowledge and skills?
Pupils learn best when they are provided with opportunity to practice within weekly lessons; through each topic and beyond. We ensure that our pupils deepen their understanding of the language throughout their time at Eastbury Community School. Previous content is recapped at the beginning of every lesson and pupils have plenty of opportunities to rehearse their skills and knowledge within each lesson and throughout each topic. Prior learning is revisited to ensure that pupils strengthen their memory and that they are able to make further connections within other topics within the curriculum. New content is carefully planned and provided within context to ensure that pupils develop the next steps within their Spanish learning.
How are we implementing the recovery curriculum?
Due to the disruption of the school closures over the last two years, we understand that are pupils need additional time to practise the content that they have already covered. We ensure that content is revisited in a fun and engaging way using songs, role play and activities; this helps our pupils secure the knowledge within their memory. Our curriculum enables time to rehearse key knowledge and skills before moving on to more challenging concepts. Each lesson provides plenty of opportunities for assessment for learning and identifying gaps in learning. These gaps are addressed immediately before our pupils move on.
Impact
Eastbury Community School students will have developed listening, speaking, reading and writing skills for a language that is widely spoken across the world. This will enable them the best opportunities for work within a global context. Our pupils will be at an advantage of other as they will be fluent, confident and ambitious citizens who are able to apply their linguistic knowledge of Spanish to help them succeed within all areas of life.
They will have a better understanding of different cultures across the world, which will as well support other subjects like Geography, History and Religious Education and this will help them to value diversity and motivate them to learn from other cultures and beliefs.
They will have enjoyed a variety of learning experiences that will have not only improved their academic skills but as well provided them with a more open-minded view of the world we live in.
Assessment

Children are continuously assessed on the knowledge they are taught in lessons, whenever they are called upon to understand and/or produce language, without reference to resources. Periodically they complete end of term quiz in phonics, vocabulary and grammar covering all modalities (i.e. listening, speaking, reading and writing), which assess the specific knowledge they have been taught.
Equal Opportunities and SEND
All children irrespective of ability or special educational need, should be taught a foreign language. Every child has the statutory right to a broad and balanced curriculum.
A child with SEND should be actively encouraged to participate fully in MFL lessons with the necessary support and appropriate differentiation.
Teaching modern foreign languages is a vital way to directly address pupil perceptions and potential stereotypes. It allows us to actively promote positive attitudes and values towards cultural and or religious diversity and to directly tackle any form of cultural and negative stereotyping.
"The national curriculum for languages aims to ensure that all pupils:
-understand and respond to spoken and written language from a variety of authentic sources,
-speak with increasing confidence, fluency and spontaneity, finding ways of communicating what they want to say, including through discussion and asking questions, and continually improving the accuracy of their pronunciation and intonation
-can write at varying length, for different purposes and audiences, using the variety of grammatical structures that they have learnt
-discover and develop an appreciation of a range of writing in the language studied."
Department for Education
Spanish Curriculum
spanish ks2 scheme of work overview.pdf
Spanish Knowledge Organisers
This is what we will be learning every half-term!
Autumn:
Year 3
rojo knowledge organiser autumn term.pdf
Year 4
amarillo knowledge organiser autumn term.pdf
Year 5
azul knowledge organiser autumn term.pdf
Year 6
verde knowledge organiser autumn term.pdf
Spring:
Year 3
y3 rojo knowledge organiser spring term.pptx
Year 4
y4 amarillo knowledge organiser spring term.pptx
Year 5
y5 azul knowledge organiser spring term.pptx
Year 6
y6 verde knowledge organiser spring term.pptx
Summer:
Year 3
Year 4
Year 5
Year 6
Spanish Competition.
Spanish Welcome Posters Competition.
/i/video/IMG_0077.mov
Winners

YEAR 3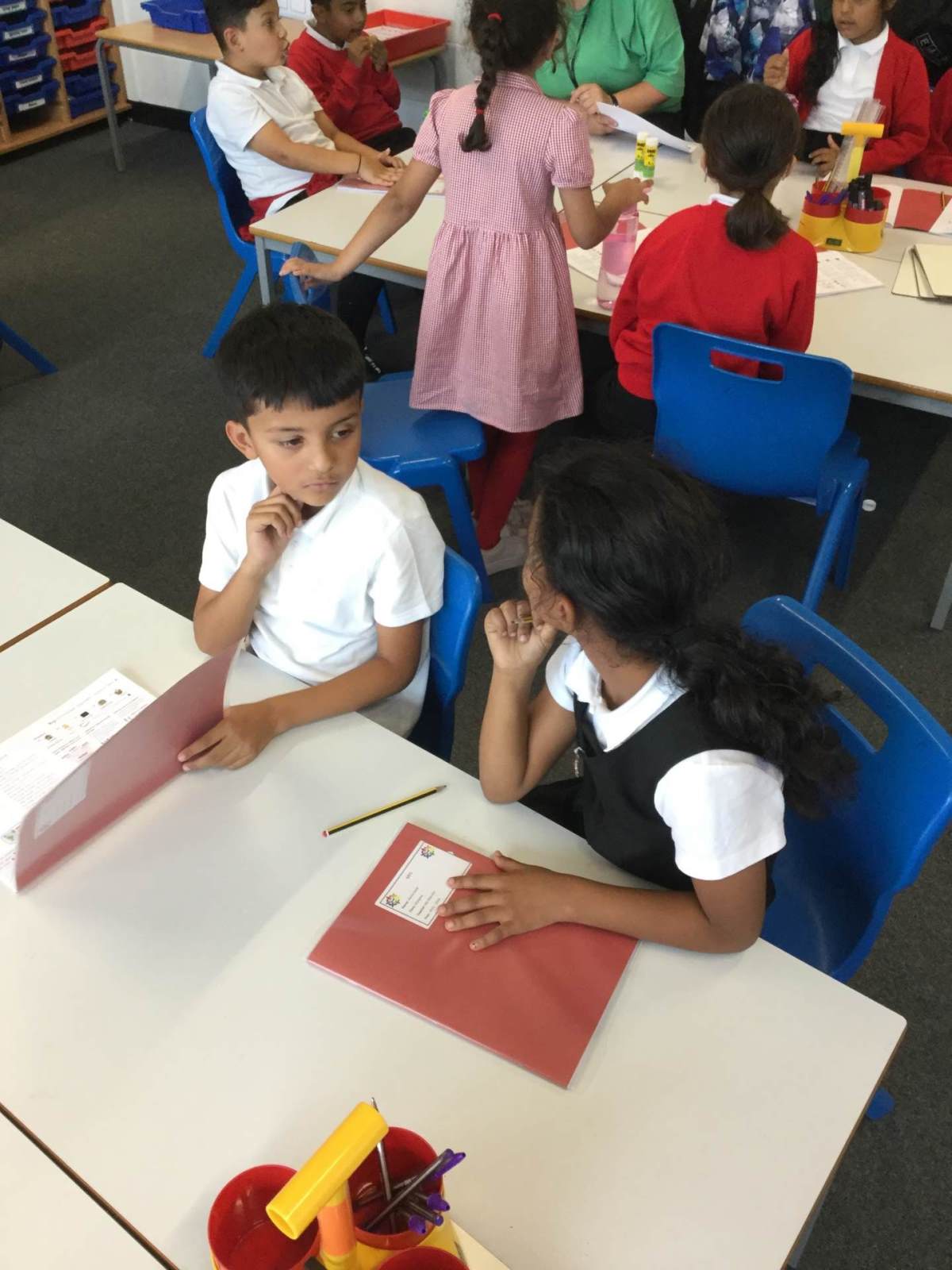 /i/video/Alonso_Spanish/IMG_7075.mov
/i/video/Alonso_Spanish/IMG_7076.mov
/i/video/Alonso_Spanish/IMG_7077.mov
YEAR 4
/i/video/Alonso_Spanish/Year_4/IMG_0060.mov
/i/video/Alonso_Spanish/Year_4/IMG_0062.mov
YEAR 5
/i/video/Alonso_Spanish/Year_5/IMG_0122.mov
YEAR 6
/i/video/Alonso_Spanish/Year_6/IMG_0067__1_.mov
/i/video/Alonso_Spanish/Year_6/IMG_0068__1_.mov
Gracias