Year 2 - Bristol
Hello everyone and welcome to our class page!
Brsitol Class is an exciting place to learn!
In our class, we have thirty brilliant, enthusiastic, talented and hardworking children, who are supported in their learning by an outstanding Year 2 team and very supportive parents.
Our class values of willingness, ambition, resilience, respect, enthusiasm and never giving up, permeate the life of our school, with staff, pupils and parents working and learning together, sharing a common aim for all our children to be the best that they can be in our journey of building tomorrow, today.
I hope our class page gives you a flavour of life in Bristol Class!
With best wishes,
Ms Zhorna, Ms Knight and Mrs Patel
Welcome Meeting
Our Learning Journey
Autumn 1
Week 1
The children settled into class really well and have helped create their own class charter. They have written all about their dreams for the years which are displayed around our rules. We are looking forward to learning lots of new things in the year!
Week 2
Bristol Class have been having a great time exploring art . They have come up with some amazing facts about our artist Georgia O'Keefe and have enjoyed creating some of her paintings. These pictures show us learning how to make light and dark colours without using black.
Week 3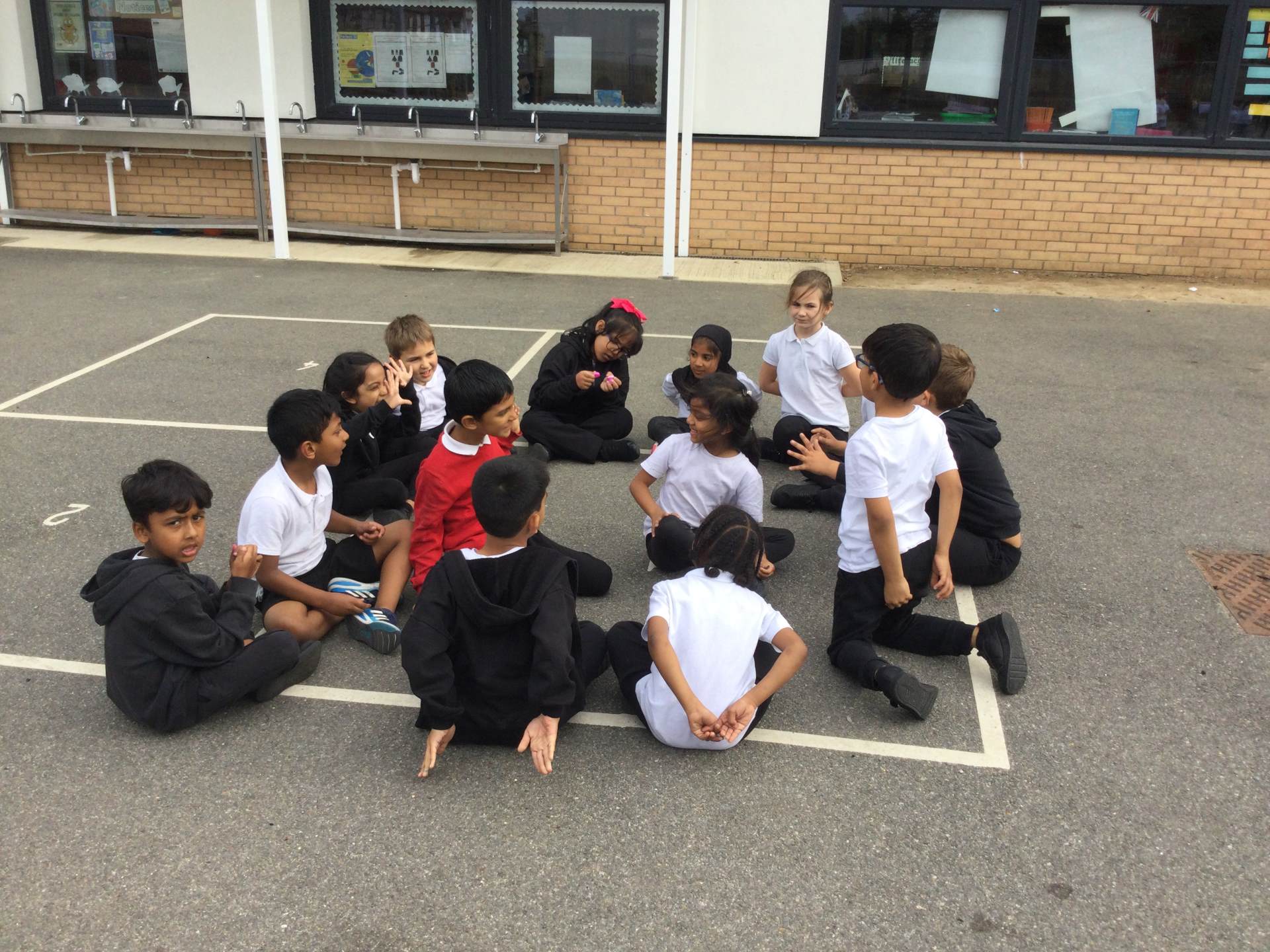 During PE the children explored that different areas and played group games. The children have loved playing spatial awareness games on a Wednesday and having gymnastics on a Friday where we are learning to roll!
Week 4
The Children have been learning all about different parables. They loved getting to role play the rich fool as a class and enjoyed giving the performance. It has been great to see them exploring all the different texts.
Week 5
/i/video/IMG_5692.mov
The children have been really enjoying learning to play the Toot. We have been working on different songs on a Friday afternoon. They love their rap warm up song and then focus on how to play the instrument carefully.
Bristol Class have had an amazing half term and made lots of great progress in all subjects. Keep up the hard work!
Week 6
Week 7
Bristol Class loved their trip to the Tate Museum. They had lots of fun discussing the different pieces of art and talking about the colours. They had particular favourites in the museum which were the statue of radios and the gemstones hanging down.
Autumn 2
Week 4
We celebrated World Children's Day on Monday 20th November by allowing the children to take over the classroom and become teachers for the afternoon. They took parts of lessons, they took the register and even did some marking. The children had great fun learning about the rights of children and drew the rights all over the playground in chalk.
PE
The children are learning how to control a ball when working with a partner. They have practiced dribbling and throwing the balls.
Week 3
Anti Bullying Week:
We had children from the secondary come over and do an Anti- Bullying assemblies for the Year 1 and Year 2 cohorts.
Week 2
Remembrance Day - WOW Moment
We created our own poppies at home. Here is Zainab's poppy !!
Parliament Week
We created posters to remind everyone to keep London clean and tidy
DT
During our DT lesson the children got to sample some different pizza toppings and then vote for which pizza topping was there favourite. They loved trying different food and were very encouraging to each other. The vote was clear that cheese was the most popular and peppers were the least popular in our class.
Week 1
Bristol Class enjoyed their hook lesson on their new humanities lesson where we got to make our own crowns after learning about the importance of crowns and what they represent.
Year 2 Curriculum
Autumn 1 Medium Term Plan
Autumn 2 Medium Term Plan
Autumn Term 2 Knowledge Organisers
knowldeg organisors autumn term 2.pdf