Year 5 - Nottingham
"Give a man a fish and you feed him for a day; teach a man to fish and you feed him for a lifetime." -Maimonides
Please see below where you can find all our key information for this year.
Please view our curriculum overview to find out what Nottingham will be up to this year!
year 5 curriculum overview.pdf
Autumn week 1: Transition week
This week it was great getting to know each and every individual in the class. We created a book called 'My Favourite Body Part' where we described what we were grateful for and why.
Autumn 1 week 3:
This week Nottingham have had their first lesson on inputting codes to command Micro:bits. Ask the children how to use a Micro:bit :)
Autumn 1 week 4:
This half term we are looking at forces. Nottingham class have been exploring levers, force and load.
Autumn 1 week 5:
In celebration of Black History Month, in assembly, the children learnt about famous black writers such as Malorie Blackman.
Autumn 1 week 6:
This week Nottingham class tuned in to an online workshop 'Cooking Up The Curriculum' where they had the opportunity to ask a food scientist questions and learn a little about microbes. They used whiteboards to create their own microbe story.
As we continue to celebrate black history month, we have been looking at Bilal; the first black muezzin. Children wrote poems about Bilal's bravery and story mapped his life.
Autumn 1 week 7:
This week Nottingham class went over to the Secondary and absolutely loved having the opportunity to type up their own suspense story.
In celebration of Black History month we looked at the life of Walter Tull.
Walter Tull was both a professional footballer player and a soldier during World War One.
Walter had to give up his career as a footballer to help out in the war, but he then became recognised as the first black officer to lead white British soldiers into battle.
Next half term we will be learning about WW1.
Autumn 2 Week 1:
This half term we are learning about space! We modelled the planets using fruit.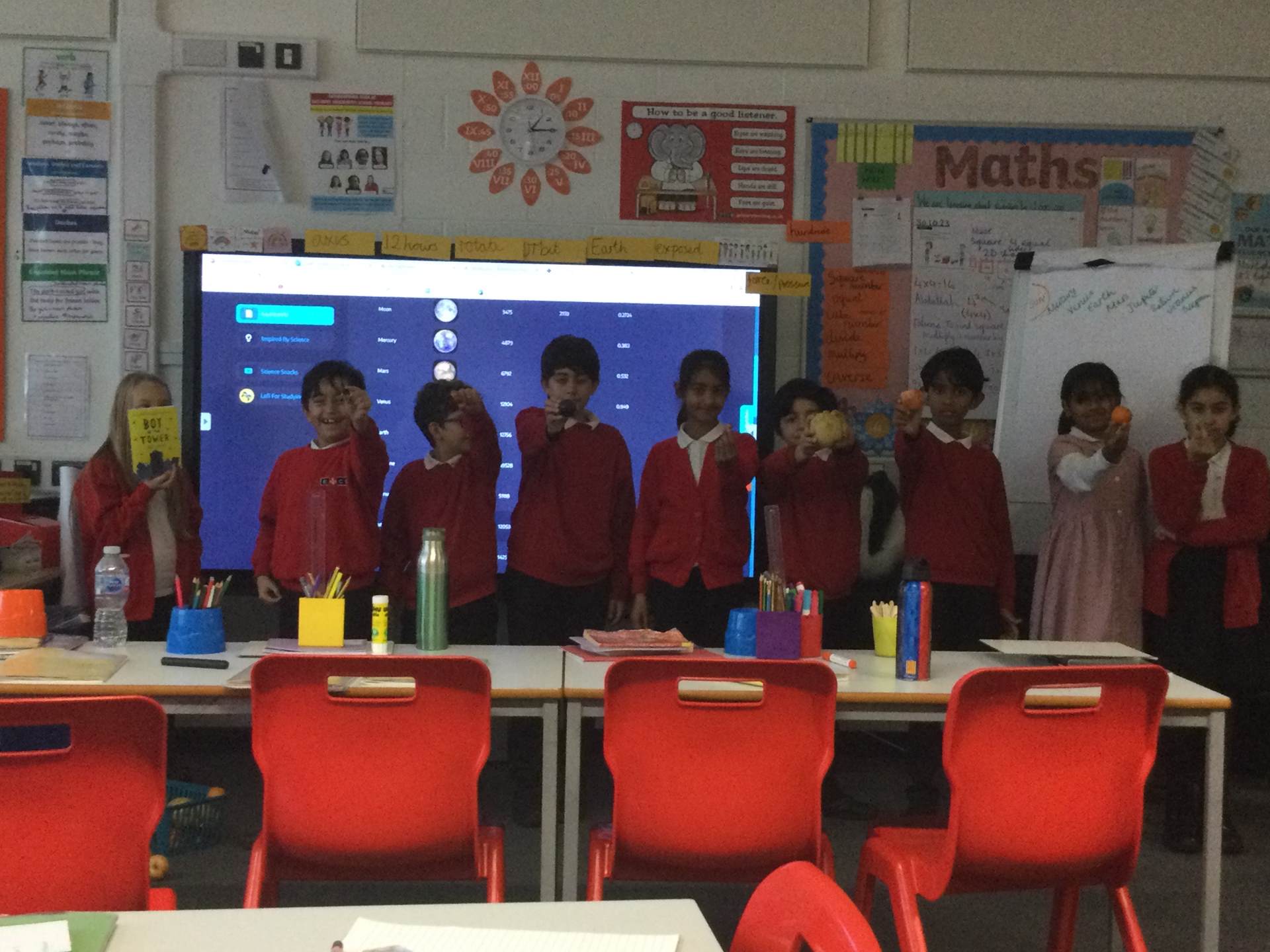 Autumn 2 Week 2:
We looked at the toys children played with during WW1
Autumn 2 Week 3:
This week we had a cooking class!
/i/video/IMG_0034.mov
It was children's week this week and we looked at the 'Convention On The Rights of A Child'. We discussed which right we believed was most important to us.